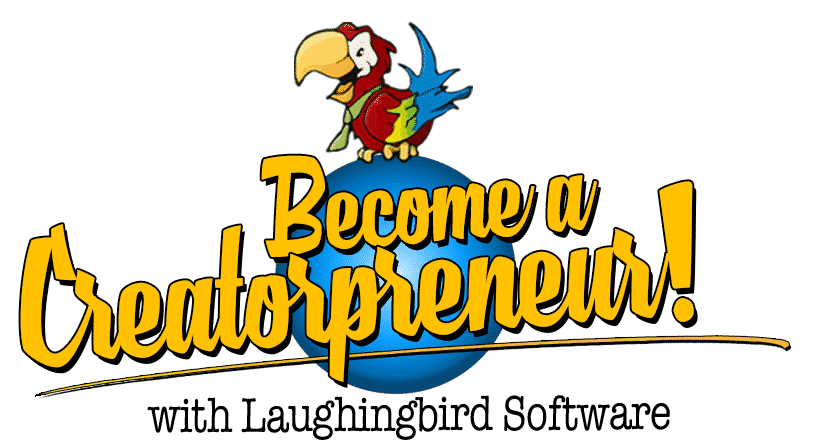 FREE DESIGN GRAPHICS THAT WILL HELP YOUR ONLINE BUSINESS STAND OUT AND GROW
When you join the Creatorpreneurs Club, you'll have access to the free design software you need to instantly create eye catching social media graphics, logos, ebook covers, mascot characters, YouTube channel art, and more that'll get you noticed.

You'll also learn how to market your small business with helpful tutorials on using your graphics to get more traffic, more sales and new customers!

And you won't be alone! You'll find a community of other Creatorpreneurs who will provide inspiration, support, and encouragement throughout your journey.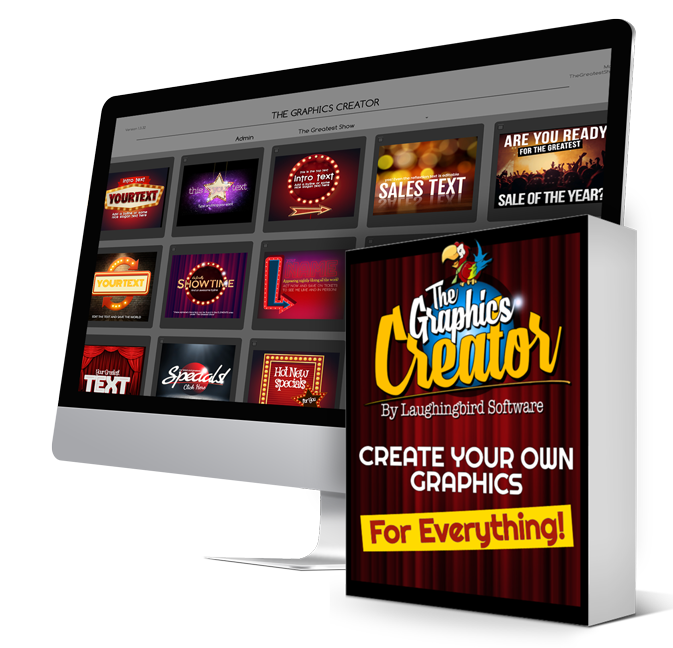 Imagine the possibilities when you use just one design app to help you create social media banners, logos, YouTube thumbnails or even a Mascot character!
Available for both Mac & Windows
DISCOUNTS IN THE CONTENT STORE
Get discounts in our content store if you buy 3 or more design packs. Plus, watch your email for even more discounts.
The Laughingbird Software shop is booming! There are tons of template options, including character images and motion graphics, that you can use in all of your design projects.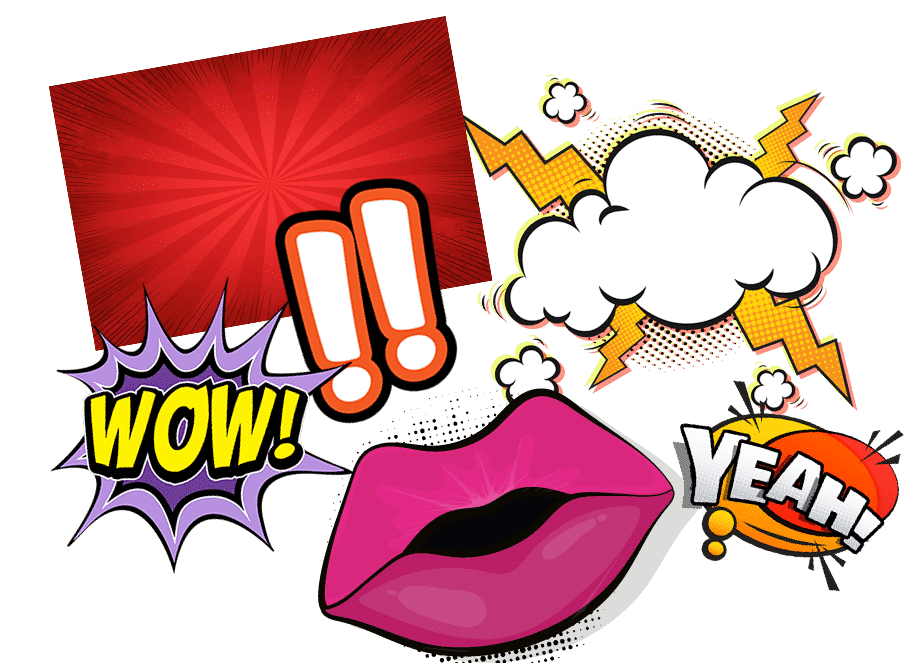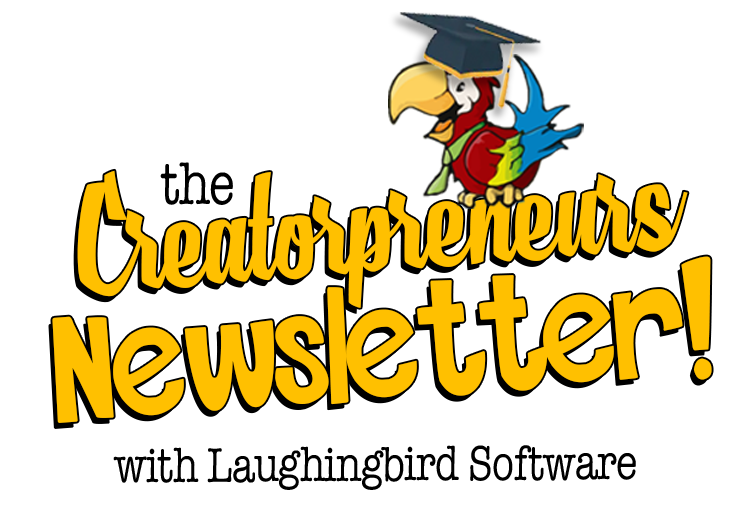 CREATORPRENEUR STRATEGIES
The Graphics Creator software is a favorite among designers and marketers alike. The Creatorpreneur newsletter will show you how easy it can be to create social media graphics and boost sales with marketing tips and tricks!
A PRIVATE FACEBOOK GROUP!
Our Facebook group is like a virtual happy family of caring and helpful Creatorpreneurs. We're always here to help you with any graphics problems, provide tons of inspiration for your business needs, or just give advice on how we grow our businesses.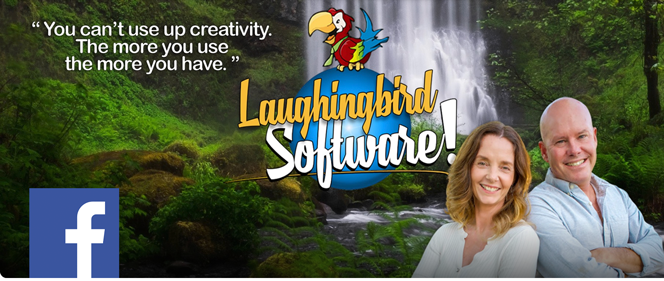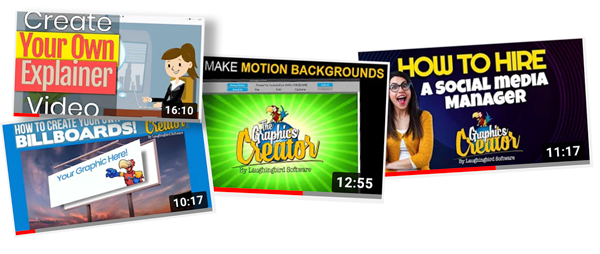 You've been working hard on your business and now it's time to get some help. The latest "how-to" videos will teach you all about designing the perfect graphic for social media, digital marketing, presentations and more.
Plus, you'll get actionable online business training on things like hiring a social media manager or how to make and use eye-catching banner graphics for YouTube!
BONUS PDFS AND OTHER GOODIES
Along with your free graphic design software, you'll get access to our free ebook on how to promote yourself online.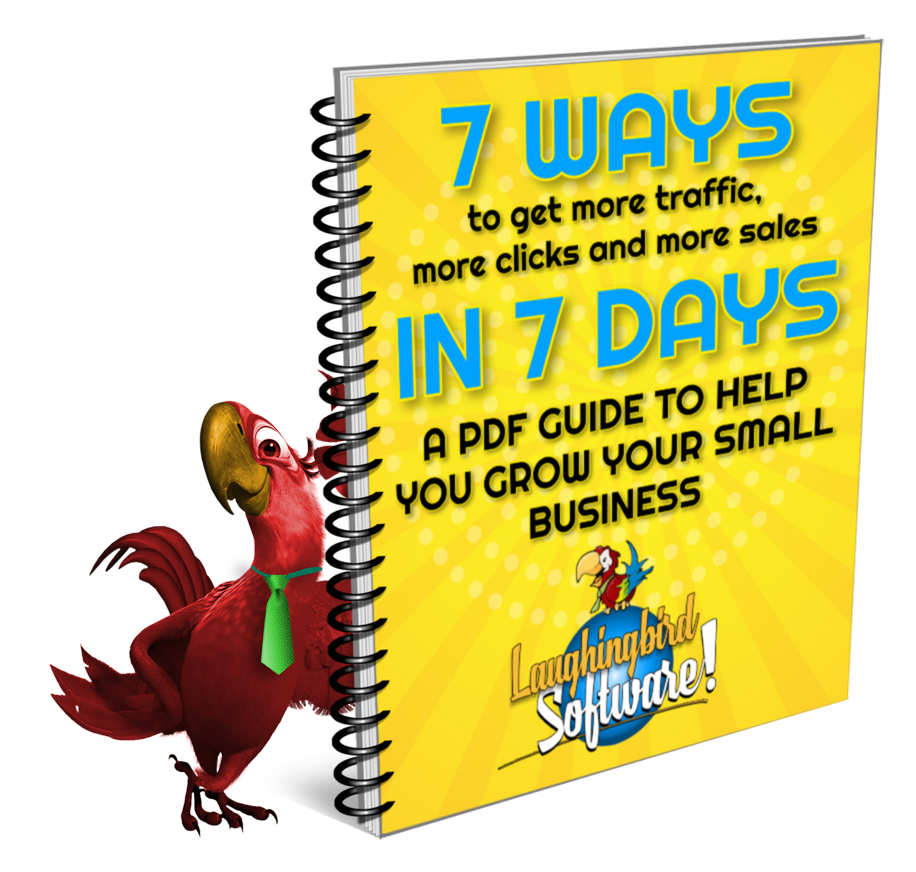 For starters, you don't need to be a graphic designer to make stunning visuals!


AND...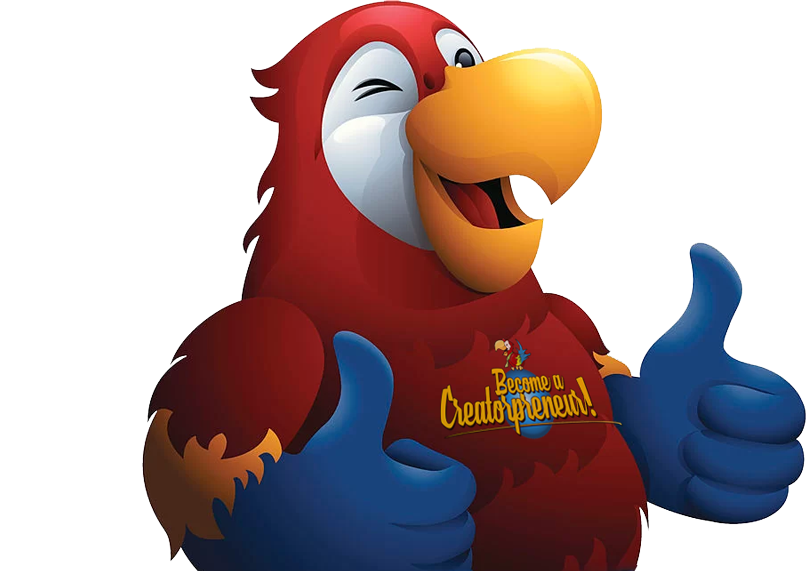 We want to make the world a better place, and Laughingbird is on an epic mission. Our easy-to-use platform has been designed for everyone–no matter your level of experience or skill set!
CHECK OUT SOME OF THE GRAPHICS YOU'LL BE ABLE TO CREATE IN ONE CLICK WITH THE FREE GRAPHICS CREATOR
The Free Graphics Creator software is fun and easy to use. It contains a variety of web graphics you can modify.

It's amazing graphic design software for people of all skill levels, whether you're just messing around or creating professional graphics creations!

Here are some examples of the graphics you can create with the included graphic templates!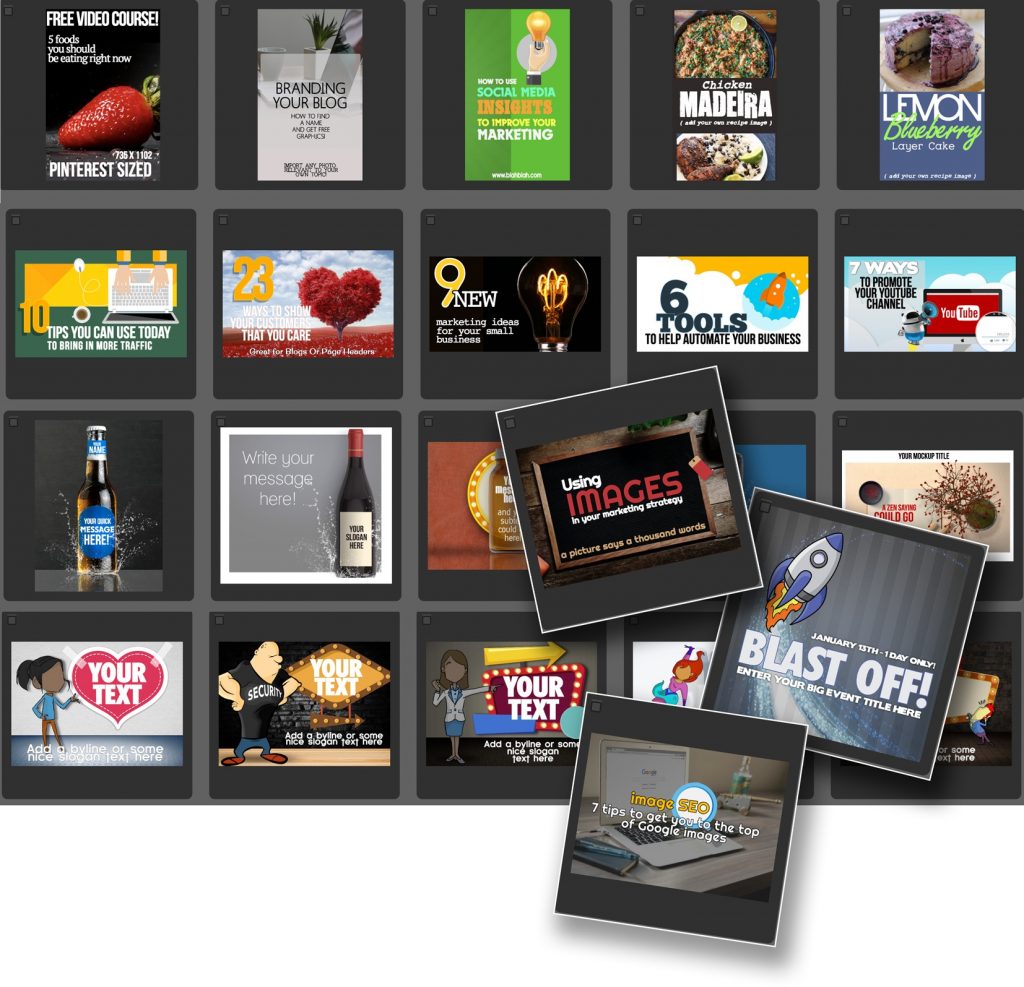 Start off with the free design templates
Over 65 professionally designed templates are included and hundreds of PNG elements (all with transparent backgrounds)! It's like having a room full of graphic designers at your fingertips.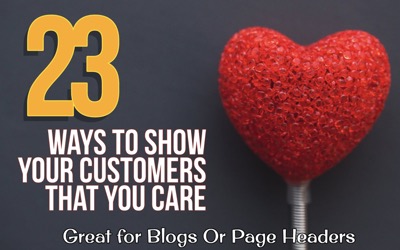 Create Feature Images for your blog
Use the Graphic design software to create your own images like "featured" post graphics for your blog articles!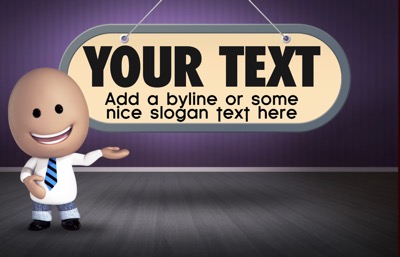 Change the text instantly and make the graphic your own
The software includes social media graphic templates, blog and YouTube images and so much more. Just change the text or upload your own images or your own photos.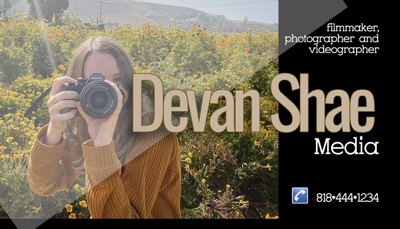 Show of your business cards to all of your social media channels! Just create and post. This graphic design tool makes it super easy.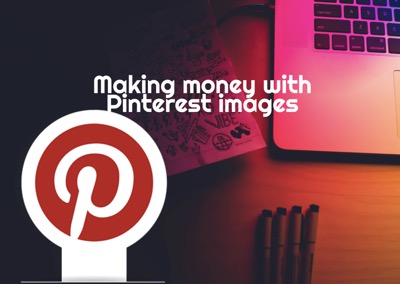 Design professional social media images
The social media graphic templates make it easy to make your own graphics for Pinterest, Facebook and your other Social Media channels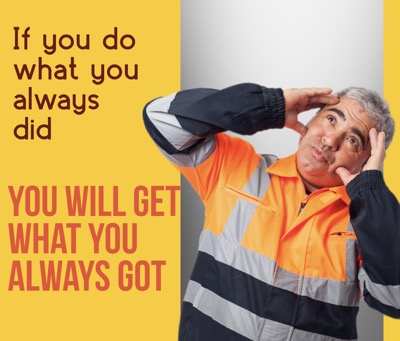 Laughingbird has the perfect solution for those who are not designers and want to build their reputation.
Laughingbird's design-friendly platform is intuitive, easy to use, and gives everyone a chance at being excellent!
Create your own design in minutes.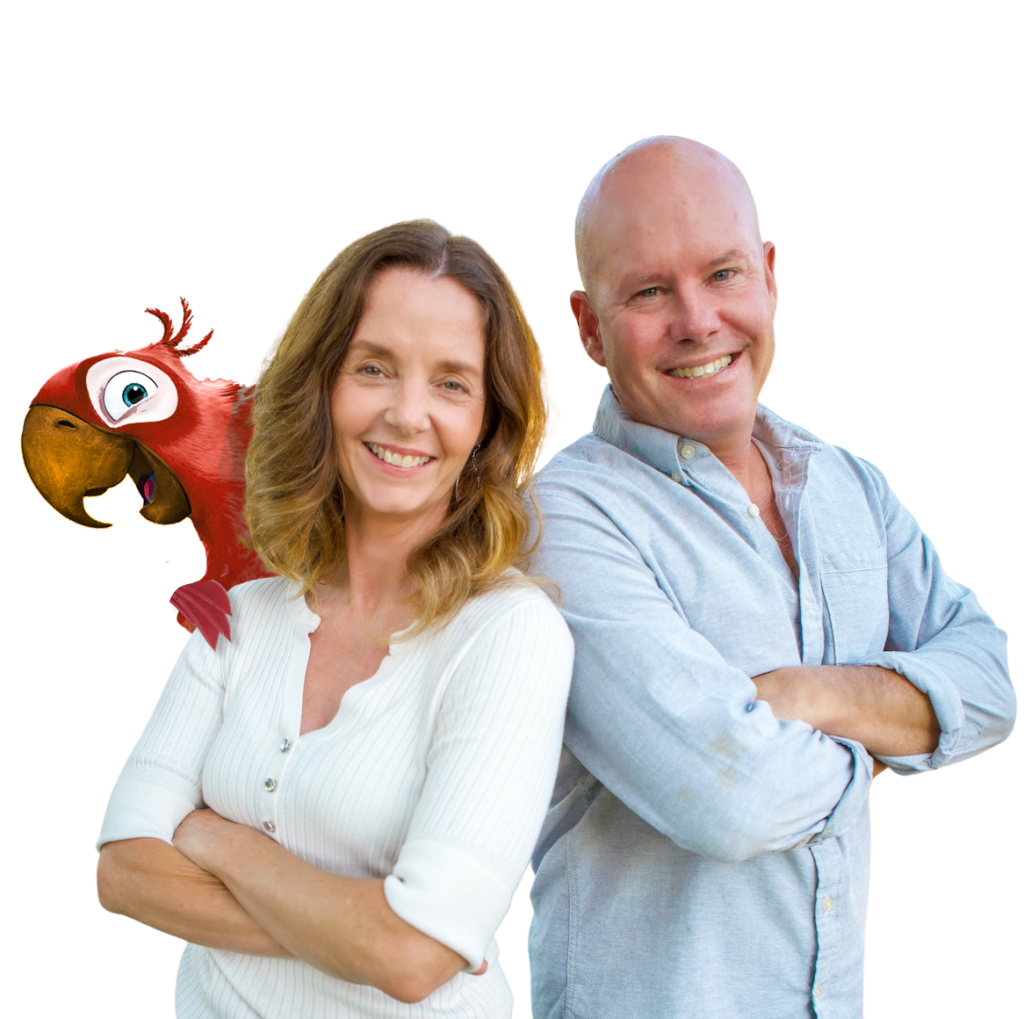 Marc and Lisa are the co-owners of Laughingbird Software, a company that has been around since 2001. They're skilled designers and have created thousands of graphics over the years for websites, Pinterest, YouTube and their own software app: The Graphics Creator and the online web graphics Creator.
They have learned many tricks over the years on how to grow their business while making sure they keep their customers happy!
I'd been using Laughingbird Software for several years... then Marc and Lisa had to go and take it a million steps further with their online Web Graphics Creator!

WOW! LOVE IT! They're always ready to offer their help/support when I have an issue. The software is easy to use and gets frequent updates. I use it to make ebook covers, banners, meme's, Facebook headers, and more. I'll be a fan of Laughingbird Software for life!!! 🙂